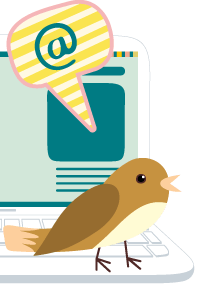 Hey Guest,
Welcome, Join our awesome community where you can discuss on various topics :-
Login

or

Create an Account
Through The Looking Glass ...and Beyond


07-12-2020, 09:30 AM
Excellent video Rick.  

Rick,
When we first met at OG we went to a site for time travel and spent quite some time talking about what they had there.  I entered the link to that site into an old LINKS TXT file I made back then, the Windows creation date and time of that file reads "8/06/2002 4:12PM". 

This is the link:
http://www.hdrenterprises.net/index.php?...a.Main.jpg
Back then I attempted trying to buy some items from Steve, here is a copy of the letter I sent him:
Quote:Hello Steve Gibbs,




I live in Australia and I'm interested in acquiring your HDR and some associated material.  I have outlined what I am after below.  Please advise me if this is enough for me to conduct out of body and real inter-dimensional time travel?  





#38 $144




#22 $360.00 - 240Vac version HDR Hyper Dimensional Resonator




#23 $12.00




#17 $19.95




#31 $19.95




#32 $19.95





Total: US$575.85  AUS$754.73





If you feel I should also acquire another of your items that would greatly aid in my objective please advise.





Can you please notify me of what the total cost for all items will be including package and postage to Melbourne Australia.  I would like you to mail them all to me at once under registered-type mail whereby I need to sign for them.  This is to aid against their loss in the mailing system.  Also keep in mind that our Alternating

Current has double the voltage to yours - 240Vac 50Hz.





I would like to be able to receive your items, read what I need to, establish Grid references and then attempt using the HDR to experience Time travel.  So please advise me if there's anything I need that I haven't outlined above that will aid in me doing so. 





Looking forward to your response.





Kindest Regards,
I NEVER received a reply from him. 

   Oh well... LOL
You have a better memory than I do. I forgotten all about that unit until now. I remember reading stories about it and it sounded like it worked for some people. Maybe it was a scam since he never replied to you. Recently I watched a video on coast to coast with Dr. Bruce Goldberg about time travel and this guy sounds legit. He talks about how you can do it with your mind. No need for any equipment to buy. I've been thinking about enrolling in his classes to see if I can do it.
https://www.youtube.com/watch?time_continue=4
&v=tHAek-I6MGc&feature=emb_logo
https://drbrucegoldberg.com/
He seems to play a lot of mind-games with people, gibberish constructed mainly for commercial purposes that uses reverse-psychology to get the listener/reader to go and check his things out in the hope of working it out for themselves.  It wouldn't surprise me if some of his work he refers to can only be obtained by purchase.  He goes on and on about not being able to admit who he is, yet lays out enough clues about it to sink 3 Titanics.  I tell ya Rick, this one is a beauty. 

He and Steven L. Gibbs may even know each other

well.

I see someone "in it" ONLY for the money, that's what I see merely by reading this page of his, I don't need anymore:
https://drbrucegoldberg.com/am-i-a-time-traveler/
He doesn't have any complaints filed against his business and I always take that as a good sign.
Users browsing this thread: 1 Guest(s)