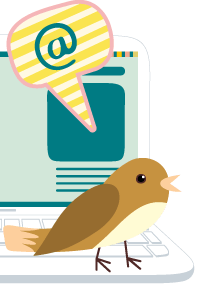 Hey Guest,
Welcome, Join our awesome community where you can discuss on various topics :-
Login

or

Create an Account
Antidepresssants and permanent brain damage


 The cure is worse than the disease ~
http://www.jimstonefreelance.com/testimony1.html
Interesting and sad stories and a little scary for me. I take Cymbalta for back pain and Wellbutrin for headaches. I've been on them a couple of years and have had no problems with them. I use to get daily headaches and nothing would work for them until I tried Wellbutrin. I was in shock that something worked. I was happy to be free from the headaches I've had for most of my life.
They put my on Cymbalta because you can only take muscle relaxers for a short period of time but Cymbalta you can take forever and it works just as good as muscle relaxers. So as long as Cymbalta and Wellbutrin keep working I'll keep taking them because nothing else that I've tried works as good as those 2 pills.
Anyone I've shown this to has discredited the source.  He's actually a decent source and his coverage of Fukushima is stellar.

The only thing that has me worried is the cadavers with frontal lobe calcification. That and knowing the agenda of Big Pharma/NWO to make a zombie brigade.

I don't know what to say about this except keep doing what works. Natural depression and stress chemicals cause brain damage too.
Yeah I know they want to make us zombies. Now a days it seems like there isn't anything you can eat, drink, or take without it harming you in someway.
Being "alive" right now is surreal. I have no words right now for the experience of existing while knowing what we know.
"Just because you're paranoid doesn't mean they're NOT out to get you
"
(Curt Cobain - victim of MKultra.)
Users browsing this thread: 1 Guest(s)